The Team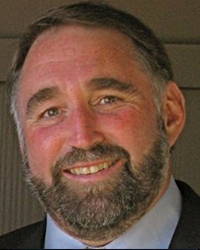 Steve Dunfield - President
Steve began his career working in high technology in the Silicon Valley. After relocating to Oregon in 1991, he worked at Hewlett Packard in product engineering where he developed quality systems experience. He went on to business development roles at HP founding many life science business opportunities which led to him starting up biotech companies.
His passion for improving wellness through natural products and whole functional foods led him to the research on black raspberries and freeze drying as a preservative free way to improve the distribution of high quality berry products. Providing convenient, year-round access to high quality black raspberries grown in Oregon by Sturm's Berry Farms enables our customers to increase consumption of this super berry.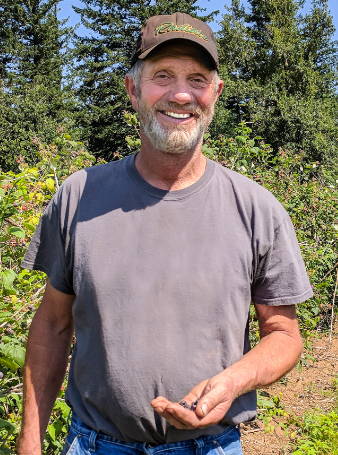 Don Sturm - Expert Grower and Director of Farm Operations
Don Sturm is a 3rd generation berry farmer whose family has owned and run Sturm's Berry Farm for over 50 years. Don has worked to grow the best black raspberries in the world, and is constantly innovating with new ecological farming practices to produce better berries by working with nature instead of against it.
Don spent many years taking truckloads of his fresh berries all across the Northwest, and as far away as Utah and Arizona. People didn't always remember his name, but they certainly never forgot his delicious berries, and soon he became known simply as "The Berry Man," a name that now can be found on the side of his trucks.
Don's incredible knowledge of black raspberries and farming techniques helps us grow consistently amazing black raspberries each and every harvest.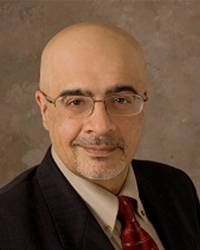 Surin Vasdev, MD - Medical Advisor
Dr. Vasdev completed his undergraduate education at Dulwich College in London, England before entering medical school at the University of London. Upon graduation, he moved to the U.S. where he finished a residency in internal medicine and a fellowship in gastroenterology and hepatology at the prestigious Mayo Clinic before going on staff there. He is board certified in gastroenterology.
Dr. Vasdev has been practicing medicine since 1992, providing patient care in diagnostic and therapeutic endoscopy, as well as general gastroenterology. He founded Corvallis Gastroenterology in 1997 and assumed the role of Medical Director of the Samaritan Endoscopy Center when it opened in 2006. He has a focused interest in providing preventative care through nutrition.
His other interests include mountain-biking, painting, and watching movies with his wife and children.