Black Raspberries Pack a Powerful Punch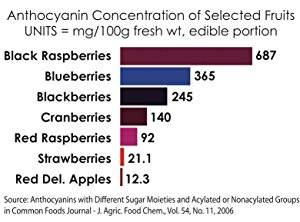 Black raspberries are an all-American superfruit full of antioxidant polyphenols and anthocyanins to help you stay healthy.* BerriHealth has been carefully crafting black raspberry products for over 7 years for researchers, clinical studies, and also directly for customers. Each bag of powder is made from about 500 whole black raspberries, grown by our partner family farms in Oregon, and has no added sugars, flavors, or
preservatives.
Our black raspberry powder is:
Great-tasting.
Low in sugar and high in fiber compared to other berries.
One of the most studied, nutrient-rich berries in the world.
A very concentrated source of flavonoids like anthocyanins and quercetin.
A source of other polyphenols like ellagic acid.
Vegan, NON-GMO, Gluten Free.
BerriHealth Means Authentic "Rubus Occidentalis" Black Raspberries.
We stand behind our black raspberries because we are involved in every step. This picture of black raspberries? We took it ourselves, on our partner farm, right before harvest. These same berries go into our black raspberry powder. With all the issues with supplements these days, you will always know where our berries come from, and that they are genuine black raspberries.
Our partner farm has been ecologically farming black raspberries for over 70 years, up on a plateau next to the beautiful Columbia Gorge here in Oregon. They work with local government sustainability programs to study everything from native Oregon bees to keeping healthy soil conditions.
Our freeze-dried black raspberries have been used in clinical trials at multiple top research universities here in the United States. Our berries are used because of their high quality and levels of beneficial nutrients, as well as our strict approach to quality control and product testing.
Because of this commitment to quality, our black raspberry powder is the best on the planet. You can see and taste the difference.
Here are just a few ways to add healthy black raspberries to your day: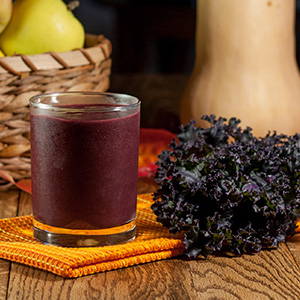 Healthy Smoothie Boost
Our black raspberry powder makes for a great addition to any smoothies, like this one with purple kale, dates, and banana. Because black raspberries are so rich in anthocyanins, they will give any smoothie a rich purple color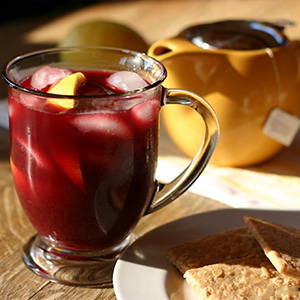 Black Raspberry Tea
With our black raspberry powder, you can easily stir in a serving into your tea for a delicious berry flavor. We love adding it to green or black tea for even more antioxidant goodness.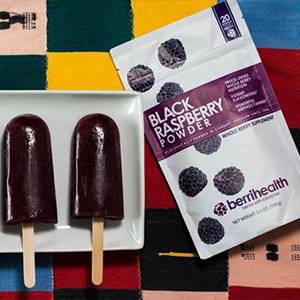 Be Creative!
Our black raspberry powder can be quickly mixed into drinks, smoothies, oatmeal, or cereal; but the possibilities don't end there. Sprinkle some on a salad, mix into a savory sauce, or even try out some homemade black raspberry popsicles.
Usage Information:
Each serving is 4 grams, or around 1 rounded teaspoon and contains 20 of our authentic Oregon-grown black raspberries. Add this powder to a drink, cereal, oatmeal, or a smoothie. Take the powder with water or some other liquid. Try out our Berry Calculator to get equivalent servings for various black raspberry products.
Why Buy From Us?
Fast, Simple Shipping
We want to get our products to you quickly, so we use USPS shipping with tracking for all domestic shipments.  You should receive your order within 2-5 days of it leaving our shipping location.  So how much is it?
| | |
| --- | --- |
| Order Amount | Shipping Cost |
|  Under $35 | $5.95 |
| Between $35 and $150 | $7.99 |
| Over $150 | Free! |
Amazing Customer Service
We are a small company, and working with our customers is the best part of our day.  If you call, write an e-mail, or even send a letter, it will be one of us that answers it.
Feel free to head over to our contact page and see for yourself!
BerriHealth Loyalty Program
The BerriHealth Loyalty Program is another way we work to take care of our customers. When you make an account, you get access to our newsletters, special sales, and also get discounts on our products based on your history with us!
Smooth ordering/receiving process - thanks!
All good, no complaints. Using the product. Too early to evaluate. No problems to report, so...plan to continue using in morning juice regimen. Only wish there were more products using black raspberry - i.e. lavender products, turmeric products, olive oil products, etc. Maybe in future...?
Great product!
Great product, great service! Keep up the good work!
Freeze Dried Black Rasberry Powder (100 Gram Pouch)
I order directly from the company (instead of Amazon) because I can take advantage of the BerriHealth frequent buyer discount. I have been a customer for about 2 years. I buy from BerriHealth because the product is organic and high quality. I use 1 tsp each day for health maintenance. I am motivated by its immune supporting properties and research is starting to show it helps improve brain function. I like that it has been shown to improve outcomes for certain types of cancers. I have GERD so I am hoping that it will help with that. Berrihealth has links to scientific evidence-based (peer-reviewed) research on dried raspberry powder. The research impresses me. I would like to see research on this powder and the human microbiome.
Freeze-Dried Black Raspberry Powder - 100 Gram Pouch
Awesome raspberry powder!!
I LOVE this black raspberry powder in my smoothies or yogurt!!! So yummy!!