BerriHealth, Black Raspberries Mentioned in Wall Street Journal November 06 2013,

0 Comments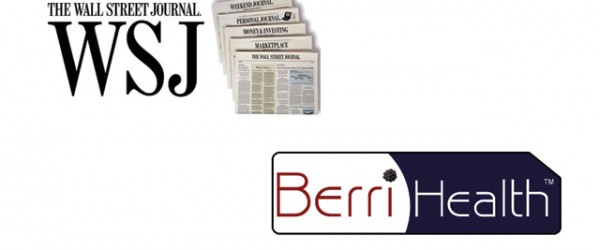 It is always exciting when the black raspberry gets some press.  The Wall Street Journal recently printed an article on "America's Next Top Super Berry" that focuses on some healthy berries that the public may not have heard of.  The black raspberry was mentioned about halfway down:
"Once best known for flavoring ice cream, black raspberries are now playing a role in cancer research. Don Sturm has more than doubled the size of Sturm's Berry Farm, in Corbett, Ore., in the past five years to 290 acres. He grows everything from blackberries to Marionberries, but much of his new acreage is devoted to black raspberries.

In 2009, Mr. Sturm formed a partnership with a cancer researcher, Gary Stoner, and a tech entrepreneur, Steve Dunfield. Their company, BerriHealth, sells black raspberry liquid extract and freeze-dried powder to university researchers testing the effects on cancers and chronic inflammatory diseases."
Of course Don Sturm is someone we have talked about in the past as one of the best growers of black raspberries in the United States, so it is not a big surprise to see his name show up here.  Every time we go out to his farm and get to see the new black raspberry fields, or even ones that are just a year or two old, it's hardnot to get excited about the future of the black raspberry.  Make sure to check out the Sturm's Berry Farm website when you have a chance and see what other berries they grow.
To read the whole article, click here.